Several users have had a multitude of issues while using eBay from either dealing with disputes, removal of their auction items, or not getting paid. Based on user reviews, eBay is definitely not the place to go to when you are looking to sell your used panties or underwear. Users want a place where they have freedom to market their used panties and underwear on a site that doesn't stop them from doing it properly. Sites like eBay don't let users sell dirty panties, don't let used post pictures wearing their used underwear, and are not marketed as a place for used adult clothes.
This is where FlirtBids comes into play. FlirtBids allows men and women to sell their used underwear or panties to a targeted audience. Unlike eBay, FlirtBids provides users with a place where they can have their own adult auctions for not only dirty panties but also any other type of adult clothing such as shoes, socks, fetish gear, and more. FlirtBids encourages its users to post used and sexy clothing while offering sellers higher rates than eBay. Depending on the final selling price of the used item, sellers can earn up to 90% commission. Plus sellers have the freedom to market their used adult clothing with less restrictions than eBay.
Currently, on eBay, sellers aren't allowed to post pictures of themselves wearing their used underwear. FlirtBids – the premiere adult auction site – allows sellers to post pictures of themselves wearing their used underwear. Posting a picture wearing the item helps it sell better. Panty buyers and used underwear buyers aren't just buying a pair of scented used underwear, they're also buying the fantasy that you bring with your item. Panty buyers want to see who has been wearing these dirty panties, they want to know who to attach the scent of the panties to when they receive the item in the mail. Auction sites like eBay frown upon this behavior because they are not marketed as a place to sell used adult clothing.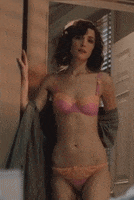 FlirtBids, unlike eBay, markets itself as an adult auction website by promoting on adult websites and bringing in targeted traffic that is primarily seeking used panties. For years, eBay markets itself as a used goods store and a place to find collectibles. Which makes us pose the question, would you sell your used panties at a baseball cards convention? No! So why use eBay to do it? If you want to make the most of your used panty selling business, then you should be using a site like FlirtBids to attract your targeted consumer who is searching for used panties. By selling your dirty panties on FlirtBids, you are more likely to find a top bidding customer. The best part of all is that its FREE to use FlirtBids whether you are selling panties or just browsing the site. 100% FREE to use and signup. We never charge a membership fee and never will. Don't hesitate any longer and get signed up today.